Blog
Weekendschool Tilburg 2009
Posted at 26 Apr 2009, 13:08:31 GMT:
The last 4 weeks I've helped out with IMC Weekendschool Tilburg for the third time around. The school is for kids from 10 to 14 from social-economical disadvantaged districts. Each sunday for 2.5 years the students get classes from various professionals about
there profession.
The last 4 weeks I helped out with teaching them multimedia. For this the kids first learned a bit more about what it takes to create a fun and challenging game. They then designed a game on there own and the last 2 sundays they set behind the PC and programmed there game.
There have been some really fun games that came out of this and I just like to give these game some extra emphasise:

weekendschool.simondonkers.com/games (also available in Dutch)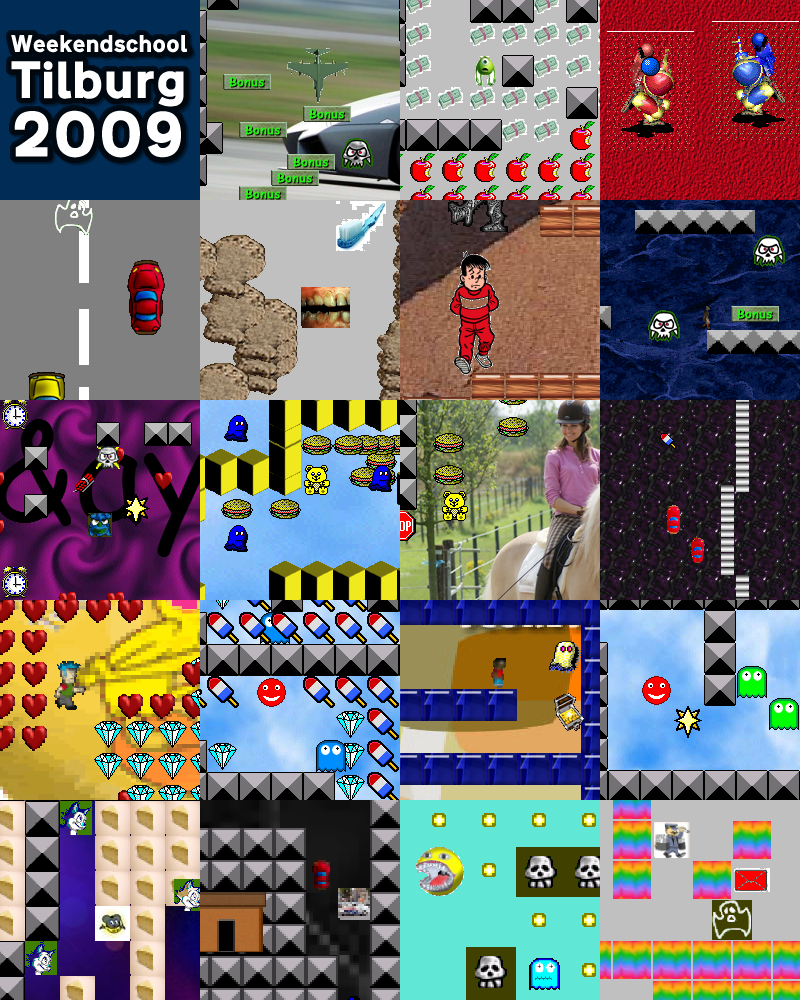 I want to share this with you because I think this really shows the power of Game Maker. It allows kids of 11 year old to create there own unique game in just 3 hours time. I also can really recommend everybody to just take some time and work with some kids on Game Maker. It's really fun to see the crazy and original ideas that kids get, work with them and see some really fun games coming out of it.

Also a special thanks to Gemma Beij, Hester Draaijer, Renee Pauel, Mirjam, Marcel van Mackelenbergh, Elwin Levels, Jeroen van der Gun, Laura Lammers, Dylan Schouten, Lex Hupe & Doki Tops who helped out with these classes.

PS. my goal is to update this blog more often.